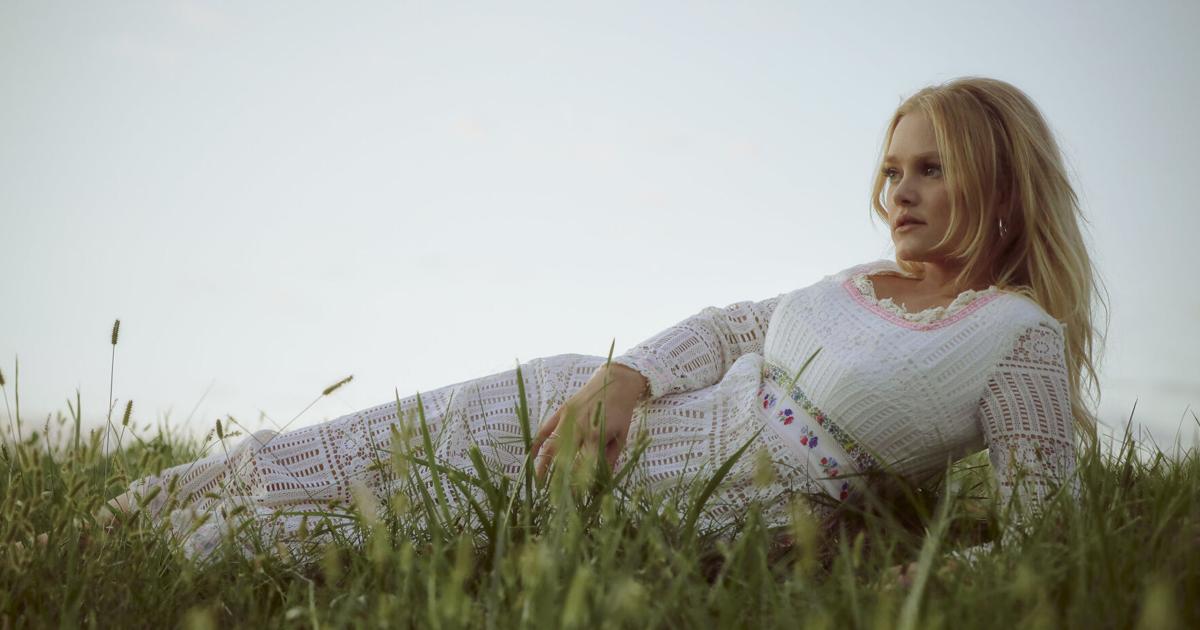 Early 2021, some new songs to help keep calm and carry on | Culture & Leisure
A long time ago, I wrote about music to keep us company while we were stuck at home.
OK, I just looked and it was only nine months ago and right when the coronavirus pandemic started. The weather is weird. Back then, in March, I came up with music to match different moods and a single album "to keep calm." (By the way, that was Nathaniel Rateliff's aptly named "And It's Still Alright.") In retrospect, that doesn't seem like enough. 2020 held many days where we searched for something to soothe us. And I think we will always have those kinds of days, in 2021 and beyond.
For me, there's something that makes those days better: when I wake up to hear a good song coming out. Listening to a good song, whether sad, soothing, or fun to sing, helps me cope. So with that in mind, here are some new songs that in some way can keep us going.
"Fillin' My Cup" by Hailey Whitters and Little Big Town
It's becoming a trademark of Whitters to slip big life advice amid catchy lines. This fun collaboration with Little Big Town offers a recipe to happily fill your days. He calls, among other things, "part happiness and part chaos".
"Bring it Back My Way" by Airpark and Erin Rae
Nashville-based duo Airpark said they hope this new track, which they released on Friday, will "bring you some peace at the end of this busy week." With the help of Erin Rae's soothing vocals, this song is full of moments of peace.
"It's Time To Go" by Taylor Swift
Swift surprised us again last week, when she released two bonus tracks for her "Evermore" album. "It's time to go," she wrote on Instagram, "it's about listening to your instincts when it tells you to go." And it's the one you can listen to when your mind tells you it's time to reset.
"Words" by Barry Gibb with Dolly Parton
A hit song got a twangy remake from two icons when The Bee Gees' Parton and Gibb teamed up on a new version of "Words." Their voices are beautiful together and set a hopeful tone.
"New Song" by Maggie Rogers
Rogers released "Notes From The Archive: Recordings 2011-2016" last month, showcasing a slower sound than fans heard on the singer-songwriter's seminal album, "Heard It In A Past. Life". "New Song" is one of my favorites so far.
"Driver's License" by Olivia Rodrigo
Rodrigo is best known for her role in "High School Musical: The Musical: The Series," which airs on Disney+. She released her debut single last week, titled "Drivers License," an emotional track that really shows off her pipes.
"Girl like Me" by Jazmine Sullivan and HER
Sullivan says her new album, "Heaux Tales," is about "the women of today who hold themselves in their power and own who they are." Among her many soulful songs is a must-have collab with HER titled "Girl Like Me."
"Stay Beside Me" by Quinn XCII and Chelsea Cutler
I'm a fan of everything Cutler publishes. This upbeat song is about wanting someone to be there with you no matter what. Which seems pretty relatable during a pandemic.
"Crying in the Promised Land" by John Fogerty
Fogerty, the former Creedence Clearwater Revival frontman, released a gospel-sounding protest song last week that talks about some of the chaotic events of the past year. It is a powerful reflection on what we have been through.
"Redemption" by Nathaniel Rateliff
"Just set me free," Rateliff, a beloved singer from Colorado, sings on this cathartic song. There's something infinitely soothing about his voice, especially when he sings about finding peace.