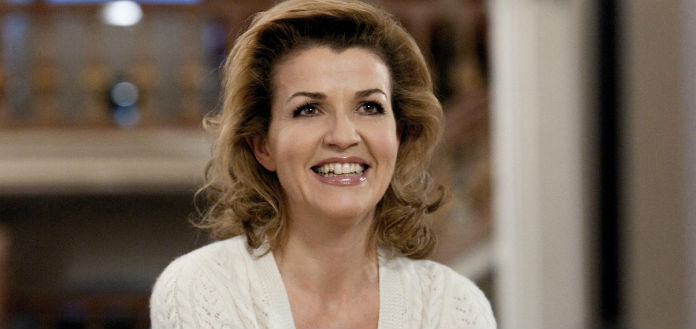 Violinist Anne-Sophie Mutter receives the prestigious Swedish Polar Music Prize
It was announced today that the German superstar violinist Anne-Sophie Mutter received the Swedish Prize 2019 Polar Music Awards – in the international recognition of its significant excellence in the field of music.
Presented annually since 1989 by the Royal Swedish Academy of Music to a contemporary musician and a classical musician, Anne-Sophie will receive 1 million Swedish crowns (110,000 USD).
https://www.youtube.com/watch?v=gQ8JGuQT2i8
This prize was also awarded this year to the American hip-hop artist DJ Grandmaster Flash – and the Play for Change Foundation School music project.
"We are delighted to honor three winners this year – only the second time we have done so in our 28-year history…" said Polar Music Prize CEO Marie Ledin.
"In Grandmaster Flash, Anne-Sophie Mutter and Playing For Change, we have three spectacular winners…we all look forward to welcoming them to Stockholm and honoring their hard work and talent at the awards ceremony. June 11," she said. said.
"It is a huge honor to be part of this illustrious group of musicians who have been awarded the Polar Music Prize…I am deeply honored and moved," said Anne-Sophie.
Previous recipients include: Yo Ma, Mstislav Rostropovich, Kronos Quartet, Steve Reich, Valery Gergiev, Gyorgy Ligeti, Issac Stern, Paul McCartney, Elton John, Stevie Wonder, Bjork, Ray Charles, Bruce Springsteen, Sting, Peter Gabriel, Paul Simon , Metallica, Pink Floyd and Led Zeppelin.