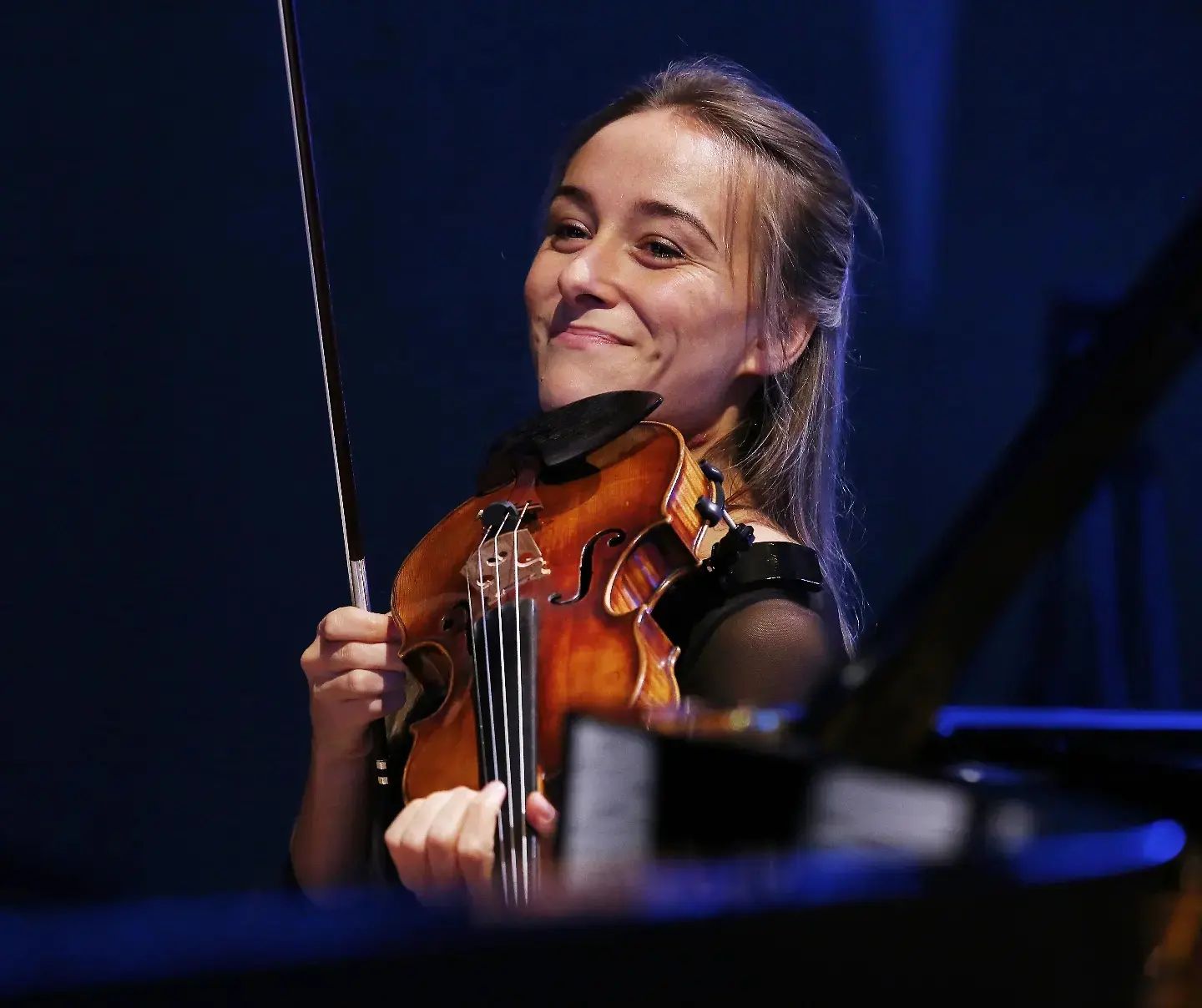 Violinist Anna Agafia receives the Prix du Festival Sommets Musicaux de Gstaad
Taking place in the picturesque Swiss villages of Gstaad, Saanen and Rougemont, the Gstaad Musical Summits Festival is led by the artistic director Renaud Capucon.
Awarded annually to an outstanding young international instrumentalist, the festival Thierry Scherz Award will grant Anna Agafia the opportunity to record a solo album with a professional orchestra under the Swiss label Claves Records.
Currently artist in residence at Queen Elisabeth Music ChapelAnna was awarded first prize in the 2019 competition Tibor Varga International Violin Competition in Sion, Switzerland, and third prize at the Stuttgart International Violin Competition 2021, in Stuttgart, Germany.
Graduated from University of Music of Lausanne where she studied with Svetlana Makarovashe is also a former winner of the grand prizes of the Ginette Neveu, Marie Cantagrill, Ysaÿe and Carl Nielsen international violin competitions.
The Violin Channel was lucky enough to catch up with Anna after hearing about the most recent achievement.
She shared that the festival was postponed for a year due to the pandemic and lived up to her expectations. "It's one of the festivals you can't help but hear about on a regular basis when you live in Switzerland — which I was for a few years — as it attracts some of the biggest names in the music scene ( this year, performances by, among others, Gidon Kremer and Maria João Pires)," she said.
When asked how she felt about winning the Thierry Scherz Prize, Anna shared: "While I was in Gstaad, I tried to focus only on the recital and the lesson with former Ysaÿe Quartet violinist Guillaume Sutre, on the morning of each of our respective recitals. I didn't really consider the possibility of winning anything – I just felt extremely happy to share beautiful musical moments with a room full of warm and enthusiastic people, and to receive new information from Mr. Sutre about the pieces that I performed. at the end of the festival, I was a little confused, unable to understand really what happened, and I'll probably continue to feel that way until I get to my first recording session!"
While the details of her new CD with Claves Records have yet to be released, Anna has already chosen two concertos she would like to play. "I was contacted by the CEO of Claves Records almost immediately after the festival ended," she said. "I was amazed at the speed of the organization process, as I had to make decisions about, among other things, the recording repertoire, before I even understood that I was going to record anything. "
"Patrick Peikert, CEO of Claves, who was also part of the festival's competition jury, has already proven extremely helpful regarding this unexpected decision-making, and I am confident to trust his recording experience," said she added. "He and I also remain in close contact with Renaud Capuçon, in order to put together what will hopefully become a unique and captivating album, which should be released in time for the Sommets Musicaux de Gstaad next year."