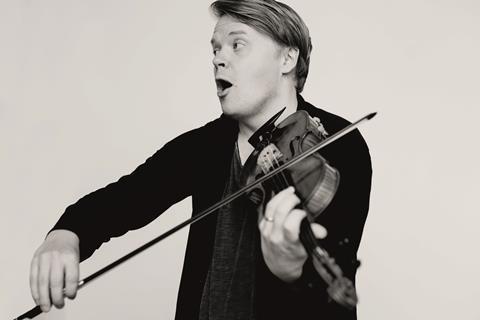 The subversive power of encore according to violinist Pekka Kuusisto | News
The following excerpt is from the May issue of The Strad on soloists' changing approach to encores. To read it in its entirety, click here to subscribe and log in. The month of May 2021 digital magazine and print edition are on sale now
Kuusisto's most famous encore came at the 2016 BBC Prom with the BBC Scottish Symphony Orchestra, when he caused a stir by playing and singing a Finnish folk song as a duet with concertmaster Laura Samuel and enlisting the whole crowd. audience of the Proms as singers. "I think an orchestra and a conductor will always be happy if the soloist chooses an encore that becomes part of the whole concert," he begins. "The 2016 encore got a little larger than life, but its original context was tied to Tchaikovsky's Violin Concerto I had just played, the finale of which contains elements of traditional Russian music. Tchaikovsky spent quite a bit of time in Saint Petersburg, which is the main Russian city closest to Finland. So the folk song I chose comes from Karelia, a border region between Finland and Russia. Then, after the intermission, the orchestra played Petrushka by Stravinsky, which is of course a mish-mash of traditional Russian music and other traditional music.
Read Encores: Time to Shine
Reading Bach should only be played as an encore in special circumstances, says violinist Arabella Steinbacher
Read 'There is a musical skill that dies during difficult passages' – Joshua Bell
Indeed, one of the joys of folk songs for Kuusisto is that there is one for any contemporary situation. "I hesitate to travel to mainland China because I have been really shocked many times by the Chinese government's position on a number of issues," he continues. 'But I was booked to go back a few years ago when Falun Gong people were being persecuted. It turns out that Falun is also a city in Sweden with a strong folk music tradition. A Swedish word for marching is gång, and there's a style of traditional song in marching tempo they call it – and, coincidentally, Falun has a lot of those, so I was all set to go to China and to play Falun gånglåt as an encore and be thrown in jail, or at least out of the country! But the trip was canceled.