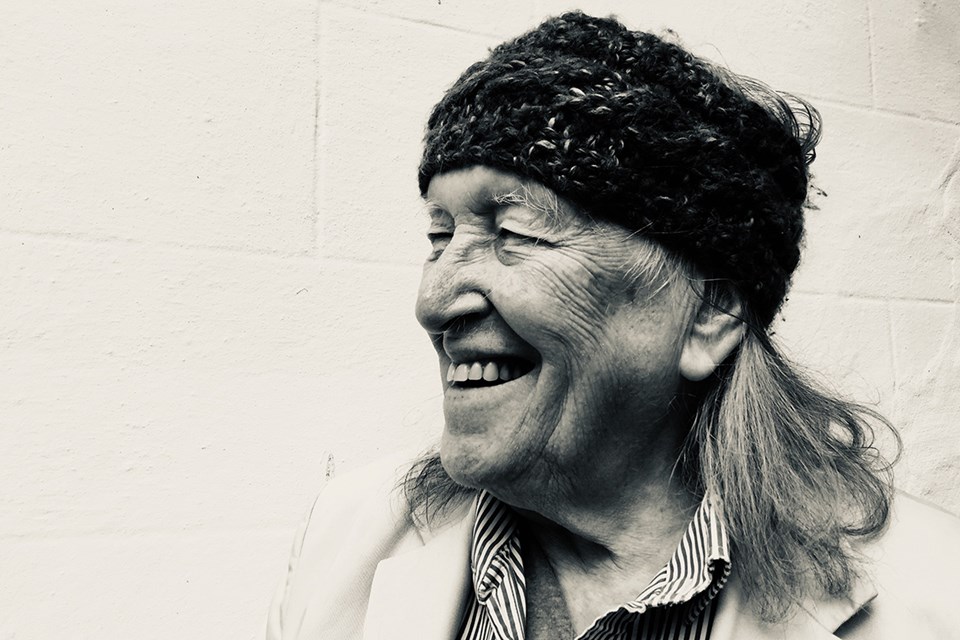 Gordon Crosse: the composer we remember
Peter Dickinson remembers a fellow composer – whose music he also recorded – and points listeners to some recordings of key works.
Gordon Crosse made headlines in British music from the mid-1960s to the 1980s. He was widely regarded as one of the most important composers of a talented generation that included Birtwistle, Davies, Maw and Bennett. Crosse captivated the Aldeburgh Festival in 1964 with Meet my friends, decorations of children's poems by Ted Hughes. The use of young and adult performers suited Britten's philosophy, and the great man was impressed and soon invited Crosse back to Aldeburgh. The partnership with Ted Hughes continued with another work involving young performers, Adachigahara's Demon (1968); a great cycle of songs, The new World (1972), for Meriel Dickinson; and a life-size opera, Vasco's story with Sadler's Wells Opera at the Coliseum in 1974. As early as 1966, Crosse conquered the Three Choirs Festival with Changes: a nocturnal cycle. This anthology of meticulously chosen poems served as the basis for a 50-minute choral work with soloists extending the Britten tradition in a personal way.
La Crosse's first opera, Purgatory, based on a ghostly play by WB Yeats, was given with a cast from Royal Northern College, Cheltenham in 1966, later in London. Crosse returned to Aldeburgh with Todd's Grace in 1969 which was premiered by the English Opera Group at Jubilee Hall.
These stage works show Crosse's instinct for characterization and drama. This is particularly true of Morning memories: night, a monodrama for mezzo and orchestra, written for Meriel Dickinson, which gave first performances in 1971 and 1973, with the BBCSO under Colin Davis, later recorded by Susan Bickley. He specialized in works for soloist and orchestra. The most beautiful is probably Ariadne for oboe (1972). This was commissioned for oboist Sarah Francis who gave the first performance at the Cheltenham Festival in 1972 and recorded it.
Crosse has held positions at the Universities of Birmingham and Essex, King's College Cambridge, University of California Santa Barbara and the Royal Academy in London. His incidental music included Granada's television production of King Lear with Oliver. However, Vasco was not successful and there were difficulties with other orders. As a result, Crosse stopped composing and became a computer programmer. Largely under the impetus of recorder player John Turner, he returned to composition in 2008.
A flood of pieces resulted, including three more symphonies, three piano sonatas, five more string quartets and a viola concerto. Among the late pieces, the most remarkable is On the shore for recorder and strings. Crosse, along with his partner, writer Wendy Mulford, bought a house on the remote island of Papa Westray off Orkney and this piece is a wonderful evocation of seascape and wildlife. The sopranino recorder is the soloist, only appearing after two and a half minutes, but then recalling bird figurations in atmospheric continuity, never sounding like Messiaen.
There must be few composers who stopped composing for 18 years and came back with a whole new impetus. It took courage. Now is the time to investigate unknown works, a number recorded, but never to forget the distinctive early achievements which are a unique contribution to British music.
Recommended recordings
choral work, Changeswith Jennifer Vyvyan, John Shirley Quirk, London Symphony Orchestra and Chorus/Norman Del Mar, as well as Ariadne for oboe and orchestra, with Sarah Francis and the LSO Ensemble/Michael Lankester are available on one CD – Lyrita SRCD259.
The new World (Ted Hughes) with Meriel Dickinson, mezzo, and Peter Dickinson, piano is included in British Song on Heritage HTGCD 240.
On the shore with John Turner, recorders, the Manchester String Orchestra/Richard Howarth on Prima Facie PFCD098.
We've been writing about classical music for our dedicated and knowledgeable readers since 1923, and we'd love for you to join them.
To subscribe to Gramophone is easy, you can choose how you want to enjoy each new issue (our beautifully produced print magazine or the digital edition, or both) and also whether you want to access our full digital archive (dating back to our very first issue in April 1923) and an unparalleled database of reviews, covering 50,000 albums and written by leading experts in their field.
To find the perfect subscription for you, simply visit: gramophone.co.uk/subscribe