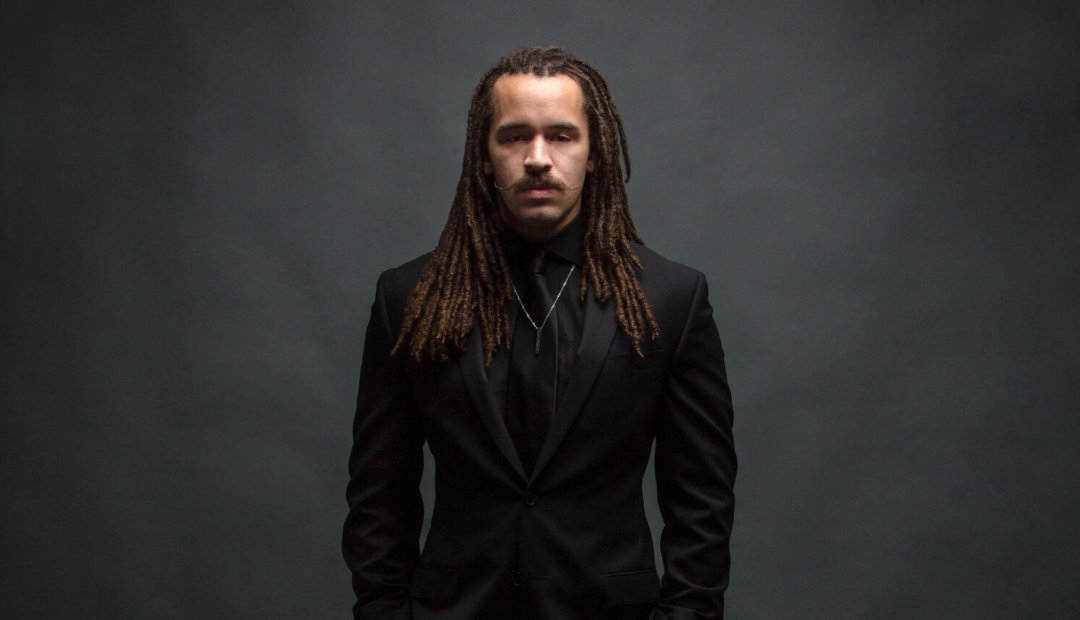 Composer Elijah Daniel Smith Comes Home for Chicago Symphony Orchestra Premiere: 'A Dream Come True'
[ad_1]
CHICAGO – Elijah Daniel Smith grew up with music in town, going to concerts at the Chicago Symphony Orchestra and studying classical music at the Chicago High School for the Arts.
Today, the composer premieres an original piece in his hometown, opening the Chicago Symphony Orchestra's MusicNOW: Homecoming concert on Monday.
"Scions of an Atlas", a 21st century interpretation of a baroque concerto-grosso performed by an ensemble of 13 musicians, has been commissioned by the orchestra to launch its 2021-22 season. Other composers with ties to Chicago will perform music on Monday, including Ted Hearne, Nathalie Joachim and Jessie Montgomery, who begins a three-year term as composer-in-residence with the Mead Orchestra this season.
It will be a rare opportunity for Smith to debut a play in Chicago, and in front of his family, friends and teachers who have supported his career.
"It wasn't just me who was working hard to start my career," Smith said. "It was my parents who sacrificed themselves to do this, my friends who decided they would help out when I needed it, my teachers, etc. So having this opportunity to bring him home is truly a dream come true. "
Become a composer
Smith grew up in Albany Park. His mother briefly studied piano in college and put Smith and his sister to school when they were children. He fell in love with music at the age of 10 and his sister introduced him to the metal band Trivium.
"It was the first moment, kind of a musical epiphany moment, that I had where I realized that I immediately fell in love with the music," Smith said. "And this is kind of the first time I've been like, 'This is what I want to do.'"
With encouragement from his mother, Smith was accepted into the classical music program at Chicago High School for the Arts in Humboldt Park in the middle of the school year. He enrolled when he couldn't read music at the time, which meant he embarked on crash courses in music theory and history to catch up.
After the initial culture shock, Smith fell in love with school and decided to take classical music seriously, he said.
"The mentorship from the faculty there really made a big difference," said Smith. "I had teachers who really made me feel that if I wanted to do this, it was something I could do."
Tina Boyer Brown, Artistic Director and Head of the Creative Writing Department at ChiArts, was a founding member of the school when it opened in 2009. Brown was Smith's English teacher during his first year – and she is not surprised at his success.
" It is exciting. And really that he's focusing on music in a new way and that he's a composer to be featured. And half of his work produced by the [Chicago Symphony Orchestra] is so exciting to find, to see our students making their way, both intellectually and creatively in the world, "said Brown.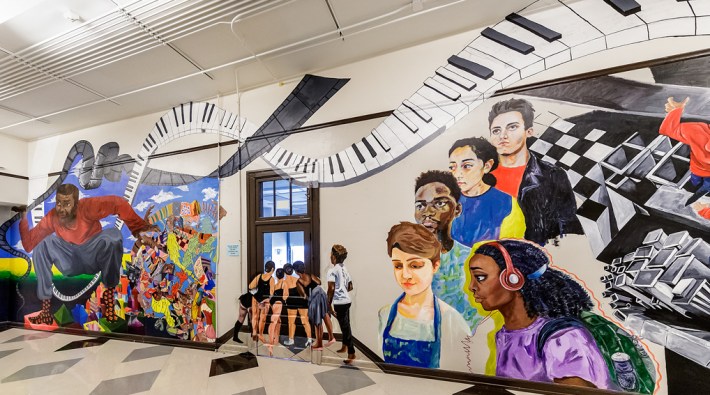 Smith, a black man, said ChiArts has reinforced the importance of keeping the arts accessible to everyone.
"I think for a long time the term 'great arts', which is a bit of a problematic term to begin with, but it was a term that was basically used deliberately to create barriers and to create the separation between art. made by white people – and then everyone else, "Smith said. "I think it's incredibly important to have a school like ChiArts accessible, because it allows children who may not have other opportunities or resources to work with to develop their interests and artistic abilities. gives them the opportunity to really go somewhere and improve their skills. this."
Brown also thinks it's important to keep schools like ChiArts accessible, especially in a career that can be expensive to pursue.
"Art is for everyone, right? " she said. "Everyone should certainly have access to [it], and every child deserves a solid artistic education. At ChiArts, we are committed to students and we are committed to ensuring that, regardless of student access to art, education or courses or training before entering the school, you can access it.
Smith graduated from ChiArts vocal major in 2013; he has since turned to composition. He studied at the Boston Conservatory and earned a master's degree from the Peabody Institute at Johns Hopkins University. He is now studying composition at Princeton University, where he is also president.
Smith regularly composes pieces for instruments he cannot play himself, including flute, oboe, clarinet, bassoon, horn, trumpet and more. It also works in electronic instruments and synthesizers to create a less traditional sound.
"Scions of an Atlas" presents several of these instruments. There are several sounds that sound at once and "crazy" notes from different instruments that Smith hopes play out like "the way people would use a map or an atlas before going on a trip," he said. -he declares.
"There's a lot of technical terminology being thrown around," Smith said. "But I really want to stress that I hope that beyond anything else the piece is enjoyable as a piece of music. So I hope that people who go there don't feel left out of anything, because I see a bunch of weird words on the page. And I hope they feel like it's a room they can interact with and love.
Tickets for the Orchestra's MusicNOW's Homecoming concert on Monday are $ 20. They can be purchased on his website.
Listen to "It's All Good: A Block Club Chicago Podcast" here:
[ad_2]