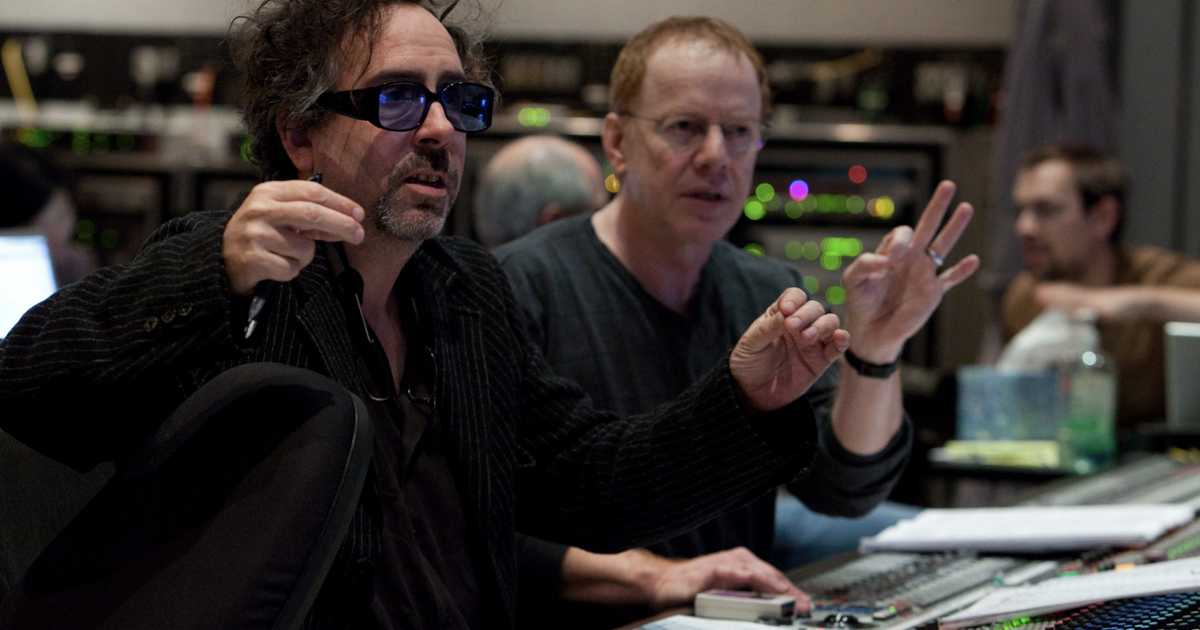 Composer Danny Elfman Brings Hollywood Flair to Colorado Symphony | Culture & Leisure
There's a great new podcast called "Let's Talk to Lucy" which unearths short celebrity radio conversations hosted by TV star Lucille Ball in the early 1960s. In one episode, Lucy interviews Oscar-winning composer Ernest Gold (" Exodus") on the snobbery that prevailed in serious musical circles at the time against the Hollywood composer.
Gold confirms Lucy's suspicions with a great story about playing a concerto at Carnegie Hall in the 1940s. Hollywood composer – even though I had never set foot in Hollywood," said Gold, who decided that if that was what people thought of him, he could become one too. So he moved to Hollywood and became one of the most successful goalscorers in cinema history.
Times have certainly changed, says Christopher Dragon, resident conductor of the Colorado Symphony Orchestra, who welcomes prolific film composer and four-time Oscar nominee Danny Elfman for a full weekend of activities. Elfman is perhaps best known for composing 16 of Tim Burton's 19 films — and the theme song to "The Simpsons."
Film composers are now the rock stars of the symphonic world, Dragon said. Ironically, Elfman was actually a rock star with new-wave band Oingo Boingo. More than 100 film and television scores later, he is once again a – of the world of composition.
"I think contemporary audiences are more familiar with the work of John Williams and Danny Elfman and Hans Zimmer than with the works of Mozart or Beethoven," Dragon said. "I think there's been a shift in what people think of as orchestral music because orchestras around the world are playing all these movie concerts live. I think everyone sees that audiences are changing and that movies are an inviting way for people to experience a symphony orchestra.
Elfman will join the Colorado Symphony Orchestra on Friday and Saturday nights as they perform from scores of "Batman," "Edward Scissorhands," "The Nightmare Before Christmas" and "Beetlejuice." , enhanced with visuals of Burton's original sketches, drawings and storyboards. projected on the big screen. Elfman will perform some of his own works live with frequent collaborator Sandy Cameron, violinist of the Colorado Symphony Chorus.
Dragon likens Burton and Elfman's partnership to a creative marriage. "I don't think it's possible to have a Tim Burton movie without Danny Elfman's music," Dragon said. "The two go so well together. There's always that kind of weirdness, not just in the movie itself but in the music that Danny writes. On Saturday afternoon, Dragon will lead a public conversation about Elfman's long and strange journey into filmmaking.
Elfman, whose first film was "Pee-wee's Big Adventure", has also worked with directors Sam Raimi and Gus Van Sant, with notable films such as "Spider-Man" and "Good Will Hunting" and "Milk" from Van Sant, Oscar nominees. (not to mention all of the "Men in Black" and "Fifty Shades of Grey" movies).
Quarantine was Elfman's first break from composing films in 27 years, during which time he made "Big Mess," his first rock album since leaving Oingo Boingo in 1994. (If you forgot " It's a Dead Man's Party" or "Weird Science", good luck getting those catchy pop tunes out of your head now.) Elfman left partly because of progressive hearing loss which was made worse by the rock lifestyle.
"I'm very fascinated by the progression of Danny's life in film, especially since he's not formally trained," Dragon said. "He didn't go to a conservatory to learn how to do this – he picked up all these things along the way. This is not a normal path for composers. And yet, he has become one of the most recognized film composers in the world today.
What Dragon is most excited about this weekend is that it's happening at all. Not just because the event was originally scheduled before the pandemic, but because Elfman himself will be there, taking part in the performance.
"Having him here live, playing his own part of 'The Nightmare Before Christmas' will be an incredibly special moment for us because it doesn't happen very often," Dragon said. "Look, as a symphony orchestra, we play the music of a whole bunch of dead people. So having a live composer in the room with us makes it even more special.
Events like these, Dragon said, are an ideal opportunity for the symphony to broaden its base beyond traditional classical music audiences.
"The Colorado Symphony always tries to appeal to all of Colorado," Dragon said. That's why we collaborate with the Wu-Tang Clan and Flaming Lips. I hope a whole bunch of Tim Burton movie buffs come to our concert, because I think they'll experience the music in a whole new way.
Denver Gazette contributing arts columnist John Moore is an award-winning journalist who was named one of the 10 Most Influential Theater Critics by American Theater Magazine.
DANNY ELFMAN IN DENVER
Music by Danny Elfman from Tim Burton films
● The Colorado Symphony will perform scores from "Batman", "Edward Scissorhands", "The Nightmare Before Christmas" and "Beetlejuice", with Elfman performing some of his own works live with violinist Sandy Cameron.
● Friday and Saturday January 14-15, 7:30 p.m.
● Boettcher Concert Hall, $15 to $89 ● Info: tickets.coloradosymphony.org/6037
An Afternoon Forum with Danny Elfman
● A conversation moderated by Christopher Dragon of the Colorado Symphony
● Saturday January 15, 2:30 p.m.
● Boettcher Concert Hall, $35 ● Info: tickets.coloradosymphony.org/6072