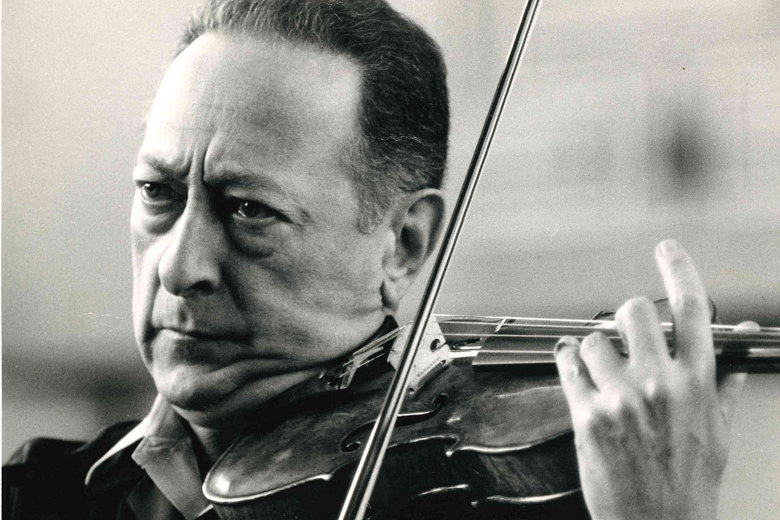 Born on this day: Violinist Jascha Heifetz | To concentrate
Today is the birthday of legendary violinist and teacher Jascha Heifetz. Born in 1901, he was a child prodigy who began lessons at the age of four with Elias Malkin, then continued his studies at the Saint Petersburg Conservatory with Ovanes Nalbandian and Leopold Auer.
When he was 12, Heifetz met famed violinist Fritz Kreisler (who also shared the same birth date) at a private party in Berlin. After hearing the young violinist play Mendelssohn's Violin Concerto, Kreisler reportedly said, "We might as well smash our violins on our knees."
Heifetz has enjoyed a long and illustrious career as a performer, recording artist and teacher. Dive into The Strade archives to learn more about the man, as well as testimonials from colleagues and students:
"Every time I put on a Heifetz CD it sets the standard for me" – Joshua Bell
As he was for all violinists of the time, Jascha Heifetz was one of Gingold's idols, and he also became my idol. I don't listen to much violin playing in my spare time anymore, but every time I put on a Heifetz CD, it sets the standard for me. You always have that bar in your head that you are looking for while playing the instrument.
Every time I listen to Heifetz I realize that he sets it too low. Of course I'll never get there, but listening to Heifetz always makes me raise the bar. I always play better after listening to it. My technique improves just by listening to him play. A lot of it is about the expectations you place on yourself. You can always do better than you think.
Heifetz had such intensity. I listened to him play Bruch's Scottish fantasy a few times recently and there just isn't a record that comes close. He defined this room. It's almost a curse: it's hard not to want to imitate him, because he captured it. He was like a tornado. He didn't radiate much warmth in his personality, his looks, but his playing isn't cold at all.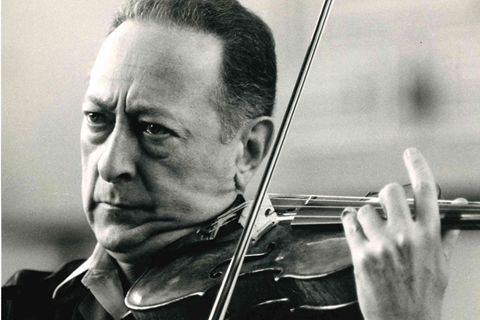 The dark side of Heifetz the autocratic teacher
Heifetz was obsessed with looks, as he made clear to [former student] Gwen Thompson-Robinow right off the bat. "The first time I played with him, he said, 'Neck up and knees down, it's fine. At the time, I was about 22 years old and weighed 220 pounds. He asked me, "Do you want people to feel sorry for you when you go on stage?" Because people listen with their eyes.
I was there sweating because it was hot, we were in California and he didn't like the air conditioning and he didn't like us wearing sandals. We also couldn't wear shiny clothes because it might distract the audience. He was a fanatic.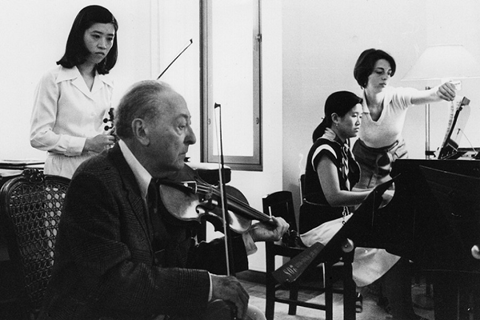 'Above all, Heifetz inspired us to continually strive for excellence' – Sherry Kloss
Vibrato, pitch & intonation: He told us that there are five different types of vibrato. We were supposed to create at least three of them, and he taught us to work on the same passage using different areas of the fingertips to discover and develop the best places to create different kinds of sounds – bright, sultry or soft, for example. . Heifetz advised us not to "copy anyone", and we spent a lot of time learning about sound production. Intonation was not addressed in itself; our teacher believed that "if they don't get along, there's no point in me telling them".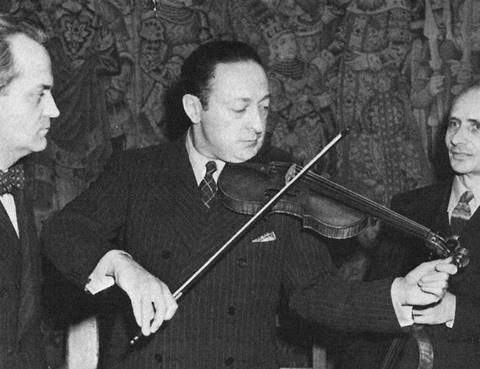 "He spoke passionately about the potential of American-made violins" – Jascha Heifetz Violin Making Competition
On March 5, 1940, Jascha Heifetz announced a year-long competition to find the best violins made in the United States at the time. In collaboration with Wurlitzer in New York, Heifetz sought to prove that "entirely satisfactory playing could be obtained on a violin made in this country".
Heifetz's profile as a star violinist garnered national attention for his competition, and the violinist gave numerous interviews, during which he spoke passionately about the potential of American-made violins.
The tense political realities of that time and a growing sense of nationalism ensured a healthy public appetite for all things "Made in America." A poem published in a New York newspaper at this time united the themes of nationalism, violin making and mass production:
Encourage the American fiddle –
The best money can buy;
It's good at both ends and in the middle:
It's American made – that's why.
With the all-out call for production,
Our violin makers will need
No warning to cut obstruction
And catgut assemblies to accelerate.
Let the saboteurs plot on the qt
To see American violins go bankrupt –
All hands will take care – as a duty –
That our violins are violins of trust
This country, in violin making,
Can set a pace no court can match;
Whatever part of defense they take –
Our violins will not start from scratch.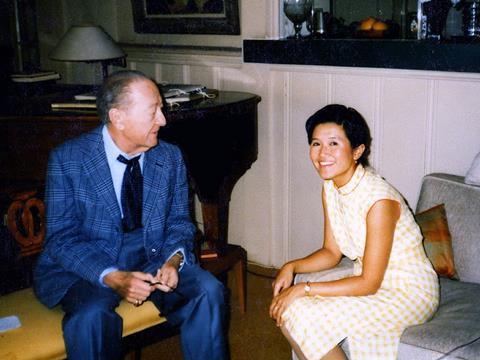 "Don't write it down. Remember!' – In Jascha Heifetz's teaching studio
I ask Agus about Heifetz's teaching method. "Well, if he had a method, it was probably the one he learned from Auer," she says. "We all tend to emulate the teachers who have had the most impact on us."
She lists a number of comparisons and contrasts between the Auer and Heifetz methods:
'Neither focused on technical matters, opting instead to work on deepening their students' performance skills and general musical understanding – although both were finicky about the technical precision required for proper service to the music "

"Auer didn't show a lot while Heifetz showed a lot. The only downside to these demonstrations was that the game was so magical that it was almost always impossible for the poor student to concentrate on the point being demonstrated!

"Auer and Heifetz have accepted no excuse for lack of discipline or negligence. They both expected smart work habits and great attention to detail. Preparation for the weekly lesson was intentionally as grueling as for a full recital.

"While both pushed their students to their limits, they also remained dedicated to the needs of their students." (At this point, we're off the record of numerous acts of exceptional generosity on Heifetz's part – almost none of which are public knowledge, at his insistence)

"Both expected every violin student to be able to play piano and viola – without exception"
Heifetz Cadenzas: Beethoven Violin Concerto