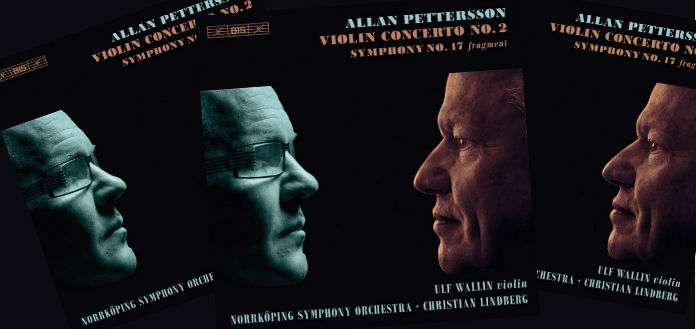 AVAILABLE NOW | New CD by violinist Ulf Wallin: 'Allan Pettersson Violin Concerto No. 2' [LISTEN]
BRI Records announced the release of the Swedish violinist Ulf Wallinthe new album by: Violin Concerto No. 2 by Allan Pettersson.
Recorded with conductor Christian Lindberg and the Norrkoping Symphony Orchestra, the disc presents the famous Swedish composer Allan Petterson's (1911-1980) 2nd Violin Concerto – coupled with his 17th Symphony.
"While still a young man, I came into contact with the music of composer Allan Pettersson – which I found to be very expressive and designed on a grand scale…" Ulf told The Violin Channel.
"The performance of his music places the highest musical demands on the soloist in terms of technique, expressiveness, concentration and analytical ability…the soloist plays almost all the time, with or against the huge orchestra …and the music ranges from subtlety to awe-inspiring explosions…" he said.
"My hope is to be able to get more people to know Allan Pettersson and realize his importance as a composer…and, of course, to reach the heart and soul of the listener through music. ."