Architect Glenn Murcutt and composer Georges Lentz team up for the sound installation Cobar
[ad_1]
The Cobar Sound Chapel was due to be completed in the first semester and officially opened in early October. Then came the confinements.
But in this rugged part of the world, another six months makes little difference for a graffiti-covered 1930s steel tank turned into a 5 x 5 x 5 meter solar-powered listening booth. Lentz, whose daytime job is first violin for the Sydney Symphony Orchestra, believes it has even been a godsend.
"It gave us the chance to end things more quietly," he says. "A project of this nature, of this size, with so many elements, needs time for the best solution to emerge.
It also gives people time to think about what the Cobar Sound Chapel is all about.
"It is a work of art intended to question our place in the grand scheme of things," explains the Luxembourger Lentz. "When you are here, you cannot help but feel humbled by the great size of the earth and our own smallness. "
It does this by deliberately mixing high-browser and lowbrow.
"There is the sublime, which you find in Glenn's extraordinary architecture and in some of the sounds inspired by Aboriginal dot painting, and then there is the grain of the graffiti on the tank, which expresses the earthly realities of the life and, again, find yourself in some of the music, "Lentz says.
"It's those harsh realities and looking at something higher than us and connecting the two things."
Music and architecture come together in the installation with a symmetry that, according to Lentz, concerns the number four: the four walls, the four speakers, the four-channel sound of his composition. String Quartet[s], played by Sydney string quartet The Noise.
Lentz describes the site-specific contemporary 24-hour classic piece (developed from an original six-hour version) as "a gigantic sound wall studded with audio graffiti".
"The string quartet has been the most iconic genre in classical music for centuries," he says. "I was interested in exploring what a string quartet could be in the 21st century. "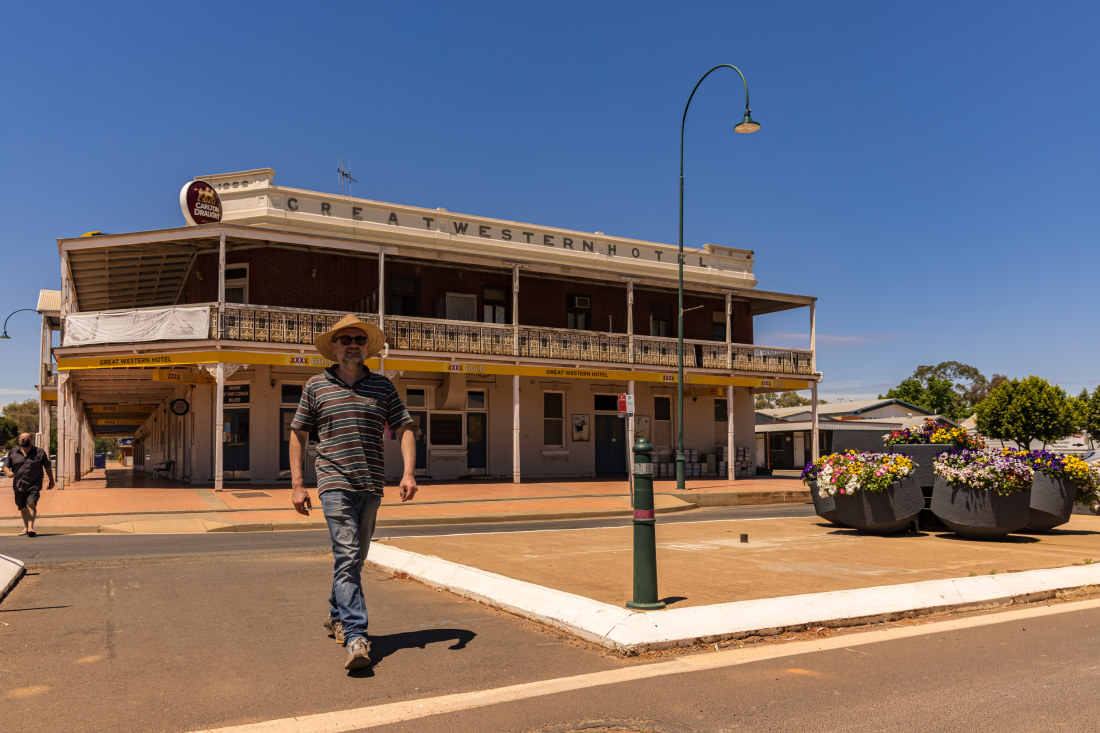 Slow music, more electro than classical, is not always easy to listen to. He is influenced by the late 20th century French composer Olivier Messiaen but Messiaen never wrote for electronics. As for him, he said, this is the key. Digital work creates sounds that a live quartet could never achieve.
He concedes it's an unusual move to bring such music to a remote regional town.
"You may well wonder why you take this demanding art and, rather than showcasing it in an arty downtown space, put it somewhere where people are much less likely to know its language.
"But this is where it gets interesting for me. I can take it out there, plant a seed where it's totally unknown and see what happens.
Every year, Lentz plans to hold a string quartet festival in Cobar, and the musicians he brings to town will also work with local children and encourage them to compose their own music.
The installation is unusual, agrees Murcutt. "It has a crazy side. Yet, on the other hand, he has a beautiful side. Here's a remote community that gets something you can only get in the city, and that's important. "
The Cobar Sound Project isn't the first time someone has asked the architect to consider music in the desert. He says the late Woiworrung and Yorta Yorta, former Burnum Burnum activist, who died in 1997, suggested that they design a place where the didgeridoo could be performed alongside Mozart. Nothing came of this idea, so Lentz's project got him excited.
"My reaction? It was one of elation, one of surprise that there was another person in my career who would want such a thing.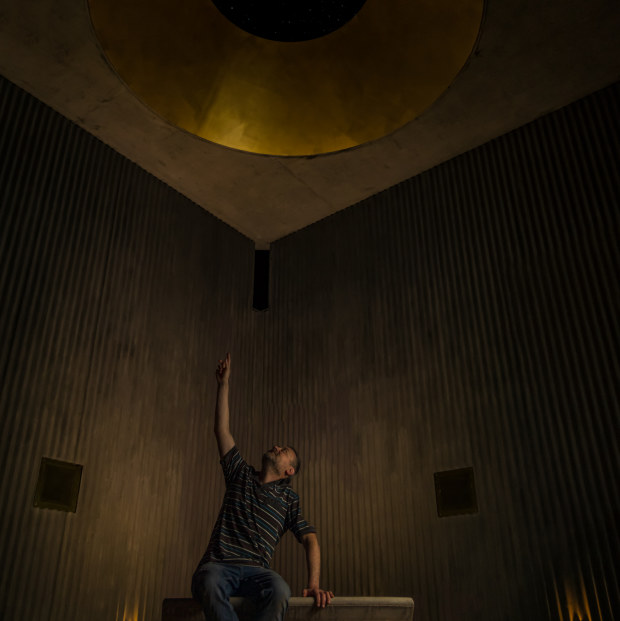 It has been a long project, with "endless journeys" between Sydney and Cobar for Lentz, who has just been commissioned to compose a violin concerto by German soloist Arabella Steinbacher to perform with the SSO in 2023.
He estimates the cost of the Cobar Sound Chapel at around $ 300,000. Cobar Shire donated the site, the NSW government supported the project with a $ 200,000 grant, and Cobar Basin gold and silver miner Manuka Resources is a sponsor.
As for Murcutt, it is clear that he is happy with the result. There is a theatrical side to the creation, he says, but "it's quiet, not loud. Any work of architecture conceived without serenity is, in my opinion, a mistake.
"When serenity possesses joy, it is the pinnacle. This [project] get as close to this statement as any work I have done.
The Sound Chapel will officially open on April 2, with a performance by The Noise.
"They'll play a Haydn string quartet, going back to the origins of string quartets, and then improvise – which will kick off this whole 24-hour cycle, which just goes on," says Lentz.
[ad_2]